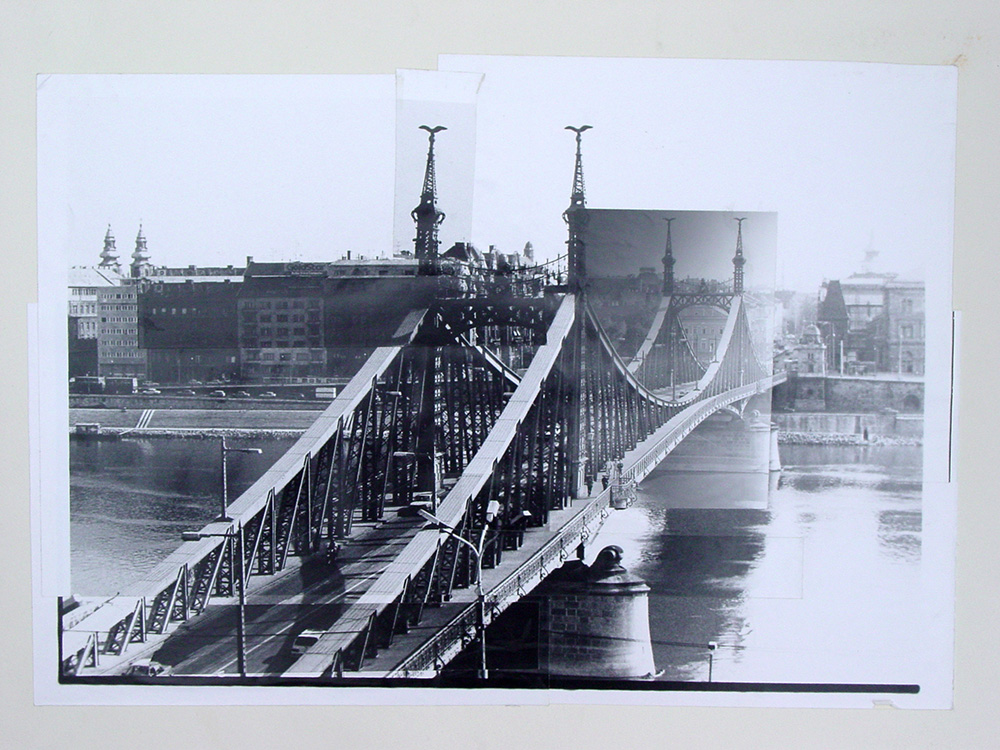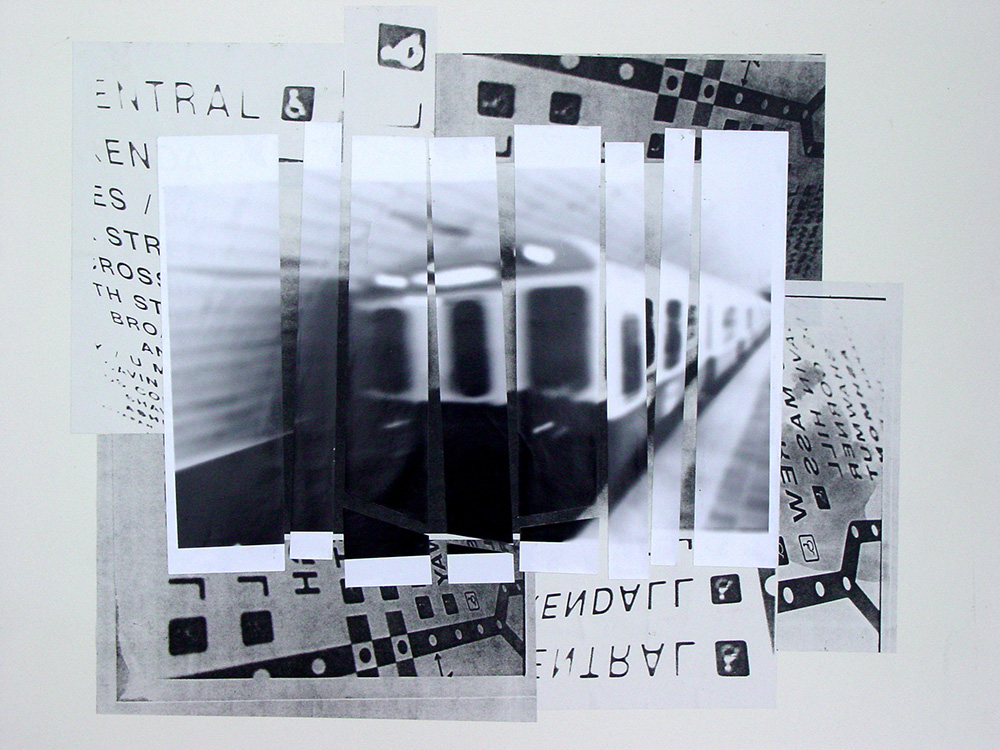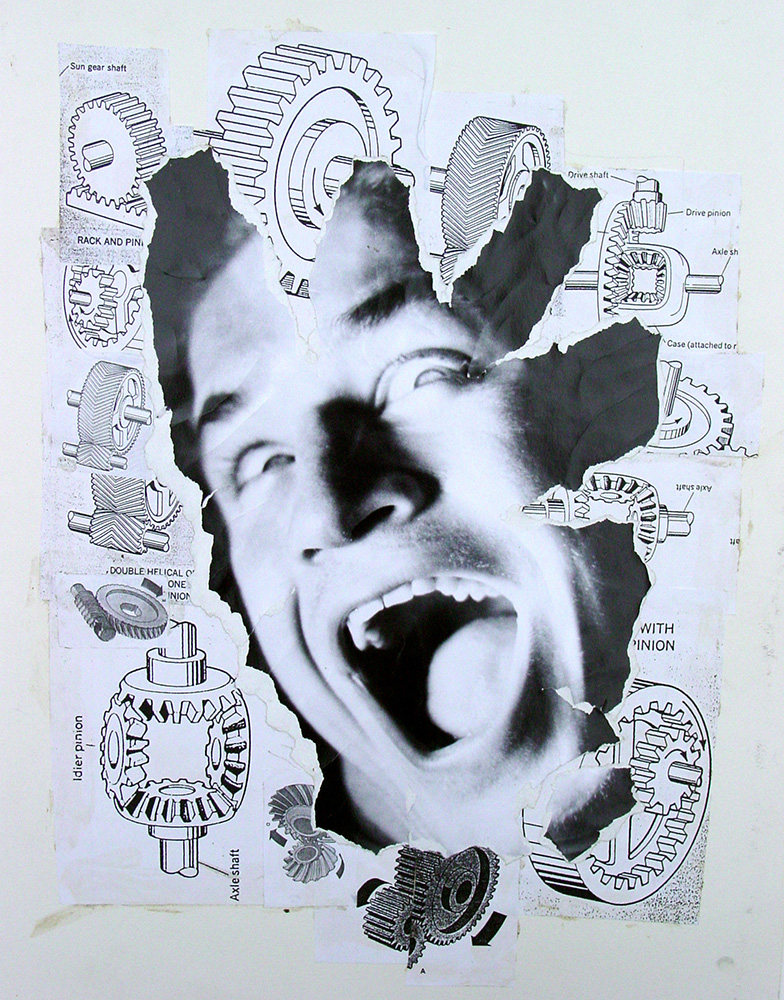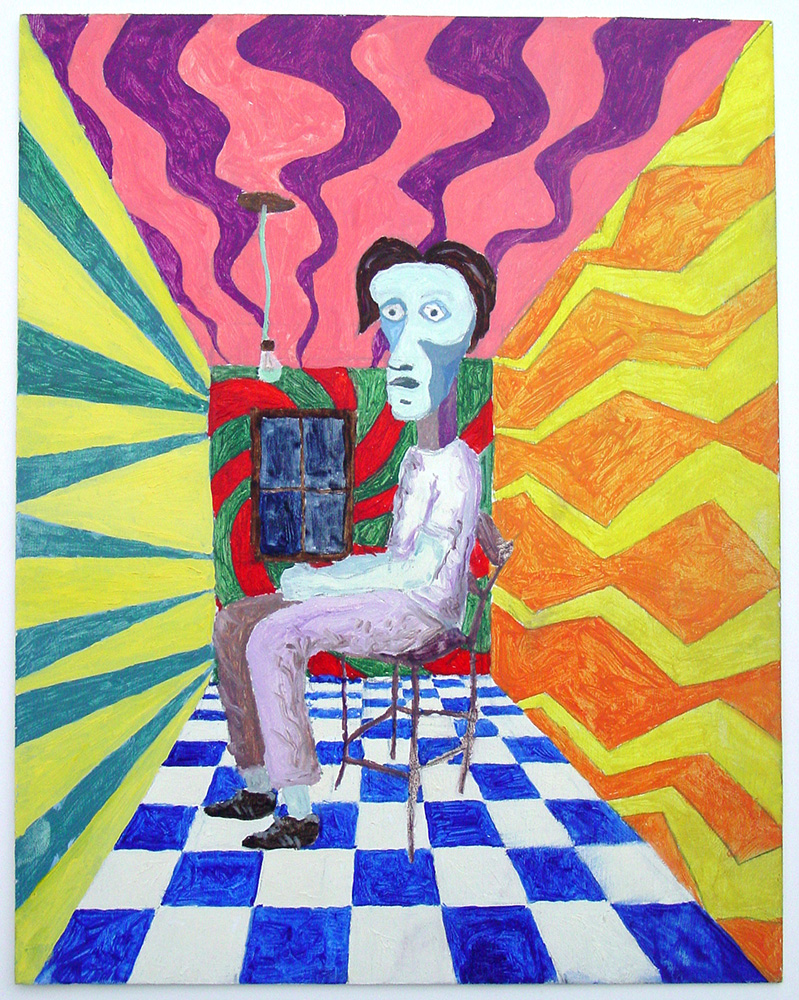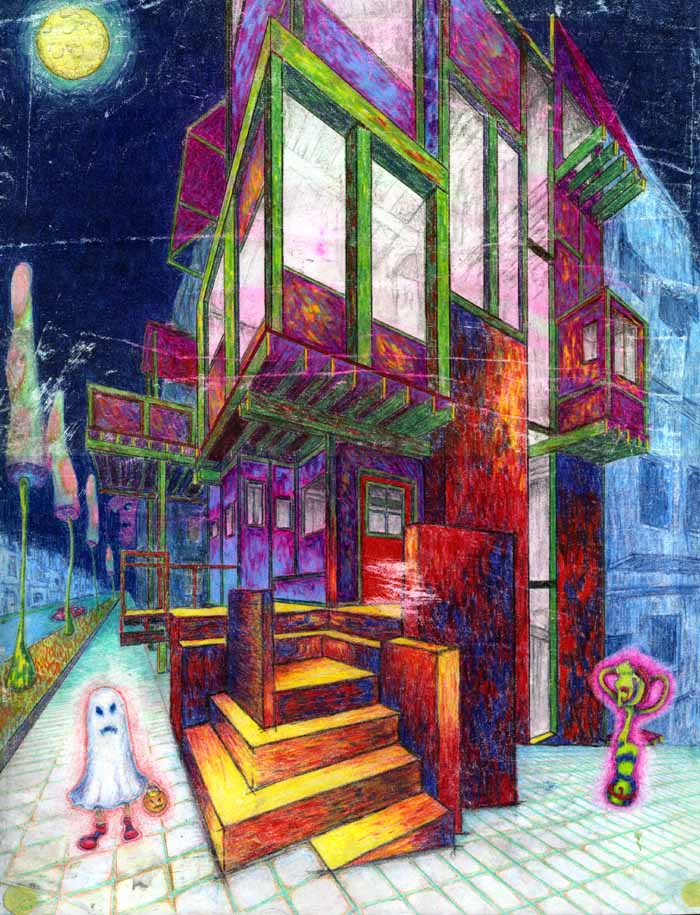 Miska Draskoczy
I grew up in rural Pennsylvania where my early art education varied widely from Montessori school to private art teachers to public school art classes. By middle school I had done a good amount of painting, drawing and sculpture. I got really into comics and thought I might try to be a comic artist but that seemed really hard. I also loved computers, taught myself programming and started making my own basic video games.
Then at around fourteen, I started getting into photography. I had the classic dad who's all geeked out on photo but was mainly about the gear, reading magazines and taking travel shots. We had a house in the Adirondacks where we would go every summer, so I'd row out on the lake at sunrise and shoot mountain scenes with my trusty Nikon 35mm camera, dreaming of being a National Geographic photographer. Ironically, the work I'm doing now probably references that period the most. There weren't any photo classes where we lived in Pennsylvania so I learned the technical stuff from books and magazines and otherwise just loved being outside and exploring with a camera.
In my sophomore year of high school I went to an arts oriented boarding school as it became clear to me that art was going to be a big part of my life. The school had a strong photo program which was one of the draws for me. My first semester I learned black and white darkroom techniques and did straightforward street photography. I don't want to say I got bored after that, but I just realized this is how you take a good, normal photo – that's all fine and great, but I wanted to do something more involved with the medium. Since I had painted and drawn my whole life it felt like pushing a button and getting an image was too simple. I was fascinated by the tactile nature of working in the darkroom so I started doing alternative processes like cyanotype, painting with developer, and collage. The school gave us a free hand in what we could pursue so it was exciting to let loose and explore. I really wanted to make big prints, so I'd do things like print a bunch of tiles and tape them together into giant collages. Around this time I was influenced by the work of the Starn Twins, who do a lot of collage where tape becomes an obvious part of the work.
It's crazy to think about this in retrospect but pre-internet, at any given time there were only a handful of contemporary photographers to even know about, whereas now it's just endless. You can't possibly look at all the stuff that's out there with instagram, blogs and photobooks. Back then you were limited to whatever libraries and books you had access to. I have very vivid memories of going to our local library in Pennsylvania and checking out all these old books on things like the Viennese Secessionists, German Expressionism, Surrealism & Dada, and just inhaling it all, teaching myself 20th Century art history. By the time I got to boarding school my obsession was Russian Constructivism and Italian Futurism so I was trying to take those ideas and express them through photo-collage. I was also continuing to work in traditional media like painting and printmaking and bringing collage into those as well.
Most other people's yearbook pages were the usual shots of friends and quotes, and I had a disembodied piece of my face floating on a screen in some weird virtual circuit world.
It was also an exciting time because in the early nineties computers were just getting to the point where you could actually do something with them graphically beyond playing Pac-Man. We had one of the first versions of Photoshop at school and I was able to make some early forays into computer graphics. I made my high school yearbook page in one of the first 3D programs for the Mac. It took one or two minutes though just to move things around on screen which became very frustrating. I love it because most other people's yearbook pages were the usual shots of friends and quotes, and here I had this disembodied piece of my face floating on a screen in some weird virtual circuit world.
After high school I went to UC Berkeley for a year and studied architecture and visual design. There was a class assignment to do a 3D rendering of an apartment building we had designed. For no particular reason I decided to do it in psychedelic colors and add little alien trick-or-treaters on the sidewalk. The professor was like 'I'm not sure you're a fit for this program...' I agreed and the following year transferred to the School of the Museum of Fine Arts in Boston.
For the most part I set aside photography when I went to college. I did a little photo when I transferred to art school, but I remember it not being very good and got horrible reviews from my professor at the time. Mostly I studied animation and electronic music as I had this idea in the back of my head that I was eventually going to do film so I was trying out every medium I could along the way. I wasn't quite sure how to approach film though because I didn't feel like a traditional narrative filmmaker and the thought of working with crews and the complexity of live action shooting seemed daunting.
Photography has this interesting duality though, which I think is why it's such a popular medium and why I ended up returning to it. Photography can relate to the real world in complex ways where it feels both 'created' and 'documented' at the same time, but at its most basic level you just go out and take photos of whatever appeals to your eye, it's deceptively simple. My recent project, Gowanus Wild, started that way – I explored my neighborhood and took pictures of what I thought was interesting and then discovered the 'why' later. How much do you need to have a concept ahead of time versus diving in? Going to art school was painful for me because all of a sudden I was in this environment that prized conceptual art above all else, and I felt like I couldn't do anything until I had some brilliant, clever idea. And that can lead to art that feels one-dimensional and forced. There's no heart, no personality. To me, the best conceptual art is still informed by the unconscious and comes from a sense of play.
I think the best skill one can cultivate as an artist or just as a human being is to be really good at failing.
I think the best skill one can cultivate as an artist, or as a human being in general, is to get really good at failing. The model I think about is a ten-to-one ratio. If you're say, shooting a scene or submitting to shows or film festivals, maybe you get one out of ten and that's a good ratio. 5 to 1 is great and then sometimes it's maybe 20 to 1 or more. It's never going to be one to one, not even close, but people fail at something once or twice and then draw the wrong conclusion and give up. I studied computer science, so I think about a concept from compression algorithms. The way video compression works, the processing-intensive part is encoding it. It takes a lot of power to encode a file and squeeze it down to 1:10, but the algorithm is designed such that it's very light to decompress, i.e. anyone can watch the file without needing a fast computer. I think about that in terms of how we consume media out in the world – you see a movie or a painting and it's very easy to "decompress" it. You can watch a movie in two hours or scan a painting in ten seconds and think, wow, that's amazing, everything fits together, it makes sense. It's tempting to infer that somehow the ease with which we consume parallels an ease of making the media consumed. But of course that's not true at all, what you're seeing is just a tiny tip of the iceberg of the process. I often find myself falling into this trap, the "I should be able to figure it out on the first try" mentality. But I remind myself it's all about getting that 10:1 or 20:1 ratio of raw material generated and then focus on editing it down so a cohesive piece can emerge. No one wants to see all the boring bits.
I think it can be counter-productive to get caught up in the idea that you have to come up with a finished concept before you get started. I say pick something, anything. It doesn't matter if you're going to make a biography of your grandmother, or do a portrait project on horses, or whatever. Just pick something and keep doing more than one of it. Do ten or twenty of it and see how all the different pieces start to inform each other. You start building up a series, a universe, a world. Your brain begins to make course adjustments as you go along and it becomes a unique fingerprint of your personality. I think of this metaphor of my subconscious being a wild animal in the jungle and I have to take a step back and be the scientist in the hide trying to figure out a way to observe and take notes and see where it goes at night. The trick isn't to come up with something out of thin air. It's figuring out ways to be patient and listen to what's already inside me.
Miska Draskoczy fell in love with cameras as a teenager and has been behind them ever since. His photography has been widely exhibited in the US and abroad and is the recipient of numerous awards. His urban wilderness series, Gowanus Wild, has been exhibited as a solo show at The Brooklyn Public Library, Davis Orton Gallery, the Vermont Center for Photography and Ground Floor Gallery in Brooklyn, NY as well as in group shows such as THE FENCE at PHOTOVILLE 2013. His work has been featured in the press by The New York Times, The New Yorker, The Atlantic, Time Out, Brooklyn Magazine, PDN, The Photo Review, Featureshoot, Hyperallergic and many others as well as collected by institutions such as Tufts University and the Fitchburg Art Museum.
Miska's career has also included diverse projects such as co-founding a conceptual arts organization, directing surreal sci-fi shorts, writing and developing a Slamdance shortlisted horror feature, and creating a documentary web series about objects in people's homes. In addition to his personal projects Miska works as a director, editor, and animator through his production company snow23, and is an avid rock and ice climber.